D.H. Productions DJs For All Occasions
On Location Parties! D.H. Productions summer fun DJs For All Occasions in backyards all across Lehigh, Northampton, Monroe, Berks, Bucks, Hunterdon Counties. Watch for the D.H. Productions van and get ready to party people in Alexandria Township NJ, Allentown, Bethlehem, Catasauqua, Center Valley, Coopersburg, Coplay, Easton, Fogelsville, Fountain Hill, Freemansburg, Green Town, Hanover Township, Hellertown, Holland Township NJ, Ironton, Lehigh Valley Lower Macungie, Lower Milford, Macungie, Milford NJ, Neffs, Northampton, Orefield, Pocono Pines, Pocono, Salisbury Township, Saucon Township, Stroudsburg, Whitehall Township, Wilson Borough to name just a few.
Consider saving a few bucks this year and deciding to hold your own on location party? Are you a landlord or property manager and want to thank your tenants with an Appreciation or Resident's day event?

Block Parties:
: Planning these parties are great fun but a lot of work for just a few people, but before remember to check to see if you need any permits, special permission from an association, a landlord and ordinances for your area.
Block parties often start with a few neighbours who get together and want to meet others from the neighbourhood or development, sometimes forming commitees, have meetings, make plans, and make flyers to spread the word. Activities like a DJ, a central pool (See Dip-N-Dance ™) for people to swim, set up tables for games, kids love face painting, maybe some baked goods for a cake walk or raffle. You may want to consider donations taken by the most trusted neighbour of course, for the next party or donating to a favorite charity (See National Night Out).
House Parties: In the summer time people have a house party outdoors in the back yard, sometimes they called them family a reunion, BBQ, pool party (See Dip-N-Dance ™) and in the winter usually in the month of December, it's typically a holiday party. (See Picnics)
If you are just having a bunch of neighbours over at your place for a gathering in the yard, you may want to consider notifying your neighbors. An invite would be best even to those who you know won't come. Making your neighbors aware of your party plans, especially if you're having a DJ or a few drunk or loud friends. This will give you a better idea of the neighbors tolerences or even the lack there of and maybe even surprise you and show up.
Tenant Appreciation / Resident's Day Event:
Yes, landlords and property managers appreciate you. If not, you should move! Just our 2 cents. We love to do these events, some are like mini carvinals, others are more business like where it's more of an open house to show off the available apartments. If you're considering Tenant Appreciation / Resident's Day Event and need some veterans at it, call us, we'll be glad to help. Here are just a few things, besides a DJ, a dunking tank, clowns, roaming characters, face painting, balloons, and don't forget food. Never forget, you can always do the basics too, just like a backyard picnic with a DJ to keep things fun.
BUT! The best is when there's leftover food, like hot dogs. Yea, you got it! A hot dog eating contest, add in some leftover cupcakes, soda and you get the idea. Sickness!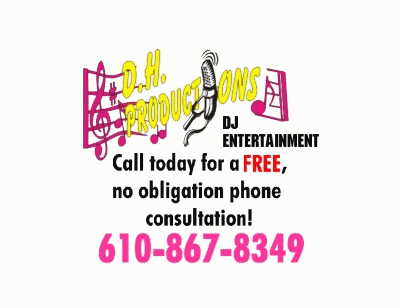 Slide Show: Hot dogs, left over cup cakes and more eating contest

The covered dish idea, for some reason, faded, new management took over, so they tried catering it themselves, and eventually, started ordering pizza instead.
So upon doing some research for an upcoming block party event, we discovered an article at About.com called "Get Freebies to Share With Your Friends at House Party". The article is about, in part, a service "House Party that provides a kit full of sponsored freebies intended to be used to throw a party to promote a certain product". Selected host get a box of freebies that vary depending in full sized products, free samples, coupons, and party decorations. Read the article here, maybe a way to get some cool stuff or visit the groups website at houseparty.com
See House Party Check List
See Community Day Celebrations
See Picnics
See Class Reunions
See Family Reunions
See 4th Of July