D.H. Productions K walks & fund raising djs
Non-Profit Events
Many organizations in the Pennsylvania area (as well as throughout the United States) are termed as non-profit or not for profit. A Non-Profit organization is defined as a corporation or an association that conducts business for the benefit of the general public without shareholders and without a profit motive. (Definition according to
thefreedictionary.com
)
Many Non-profits utilize DJ's for fund-raisers, K walks / runs, dinner dances, Fashion Shows, Volunteer Appreciation Dances, Public Awareness Events, and other public type functions to raise money for their organization which helps them achieve their cause, whatever it may be.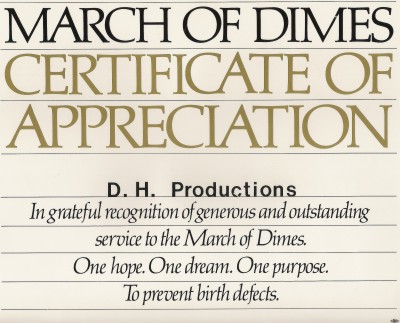 D.H. Productions has proudly been involved with SEVERAL non-profit organizations through our years in business. Though we cannot donate our services to every non-profit, please feel free to contact us with your event information if you would like to secure our services for your event. We offer several packages for non-profits and would be happy to discuss your event with you!
K Walk / Runs
Usually done in the spring and fall to early winter months, all sorts of K Walks, runs and races take place around our area. These events are a fun way to raise money for an organization by participants paying an entrance fee, as well as collecting donations for their participation from family, friends & colleagues.
Usually there are sponsors for these events, companies who donate refreshments before and after the event, as well as sponsors who donate money to the organization to have their name, banners and advertisements in several areas of the walk or run, so the participants KNOW they have contributed as a top dollar sponsor.
"Everyone had a great time. He was very good & kept everyone involved". Thank you!! Lisa Bucklin SEAA
(Best Lehigh Valley Wedding & Party DJ's! Don't take our word for it, more reviews here)
Ks walks & runs can benefit from utilizing a DJ Entertainment company (like D.H. Productions) for great Pump Up The Crowd music, general announcements, and awards after the event. Some events can take up to an hour of participants being off site, and music and entertainment is a great way to keep the non-participants having a blast!
See New Balance Mile Run Of Saucon Valley Autism Society Of L.V.
See LAMN's 5k Run, Walk, & Roll!
See Walk, Run, Jog, Marathon

Fundraiser Dances
Typically Dinner dances done as a fundraiser are set at a dollar-per-plate donation type of event. These events can take place at venues who can provide an elegant atmosphere and seating for several hundred people (some examples would be
The Event Center at Blue
,
Hanover Grande Ballroom
or
The Barnhouse Village
)
"Everything was Great. I have worked with your company before and it's always an easy night when you guys are here. Thanks!" Regina (Maitre D' Best western (Hanover Grande Ballroom)
(Best Lehigh Valley Wedding & Party DJ's! Don't take our word for it, more reviews here)
After the formal dinner is over, its time to get down and party with great tunes and a great DJ from D.H. Productions!! A good time is had by all and guests will remember the good time and return again for the next event, making it profitable for the Charitable Organization once again!

DJ For Non-Profit Organizations Teen Dances
Some organizations work to benefit teens or younger children either with special needs or those less fortunate, in these cases, a Dance is the right way to go! Kids will have a great time dancing to their favorite songs from yesterday and today. Inclusion and involvement for all make them feel comfortable and at ease; they will have the time of their life making new friends and new memories.