Web dhpro.com
Wedding / Anniversary / Birth / Birthday Resources
ACTION
SHOTS
D.H. Productions
Picture Gateway!
See Some Action as people from all over party with D.H. Productions Entertainers
Click Here!

Contact us for a free,
no obligation consultation at 610-867-8349
D.H. Productions, professional DJs For All Occasions you can afford!
Our reputation speaks for itself.
See our videos, join us on facebook, follow us on twitter
and visit us at http://www.dhpro.com for more information.
TEXT LINK DIRECTORY
---
D.H. Productions Link Disclaimer:
The links herein for businesses and / or web links should not be construed as an endorsement of any kind unless expressed. The businesses and / or web links are solely responsible for their content and services they provide. D.H. Productions @ dhpro.com provides these only for the convenience to D.H. Productions @ dhpro.com visitors.
The Internet is a big place; sites similar in domain names or listing do not represent this domain in anyway unless express permission has been provided. We do not engage in ANY illegal activities, so please do not ask us to break the law or be a witness against you at a trial.
http://www.dhpro.com/misc/txtlinks.html
#of Lehigh Valley wedding vendors!
Affordable Lehigh Valley wedding caterings and more!
A1 Catering - Our food is homemade and affordable!
Check out our menu, offering deli style, tapas and buffet style for small groups to large parties up to 300 people. Contact us today to schedule our services for your event at 610-509-2949 or click here to make an online reservation.
Absolute Weddings is a FREE Wedding Planning Guide with useful wedding planning advice articles as well as listing of 1000's of wedding vendors, the latest FREE wedding planning tools such as checklists & budget calculators.

Active Search Results (ASR) is an independent Internet Search Engine using a proprietary page ranking technology with Millions of popular Web sites indexed.
All Business Directory - A small business to business directory categorized by subject. Add your URL to the directory for free or take advantage of our featured listing options. We also offer express inclusion.

All-Silhouettes.com - FREE! Vector Silhouettes of just Married couples. Couples of bridegroom and bride in different poses: Standing, holding hand of each other, kissing each other, dancing, walking.
Bridal pros, shoes and wedding planning in the Lehigh Valley here!
BusinessSeek.biz Business Directory - Find companies, products and services on this comprehensive categorized business to business directory. Offers free and paid submission services to the business sector. Allows the addition of extensive business information on all directory entries.
Card holders, candles, wedding favors for the newlyweds.
DJ's, DJ's, DJ's! Lehigh Valley DJ's! A Basic DJ to Z - Professional!
- D.H. Productions
It is GOOD TIMES and FANTASTIC MEMORIES completely. Family, friends, and co-workers alike will be dancing to their favorite music from the 50's to today and reminiscing without the music being TOO LOUD! D.H.Productions offers Radio & Professional Entertainers with Music & Audience Diversity for Engagements, Weddings, Parties, and Corporate Functions! The Hits we play are most commonly heard on the radio and we love to play "OH WOW" Hits! D.H. Productions DJs For All Occasions will add that special touch with enjoyable cocktail music, professional announcements, pleasing dinner music, and dance music to keep your guests enjoying themselves throughout. No one would be more honored to entertain for any special occasion corporate, wedding, or otherwise, than D.H. Productions DJs For All Occasions. Thank you for your consideration.

Excitement! Catch the action of your wedding day on video.

Flowers and favors to match the wedding dress.

Free Vectors - FREE vector clip art wedding silhouettes. Elegant bride and groom silhouettes made with love, in silhouettes worked out every detail, added floral elements, which gives a special tenderness and romance. This beautiful collection good used for created wedding invitations, greeting ?ards, advertising bridal salons and for any other design.

Great times from Lehigh Valley wedding DJ's!

Huge party supplies and bargains, Search this page!

Invitations for all occasions.




Kick your event up a notch and start planning today!




L Please Visit Lehigh Valley Corner!

Memories are something you create, let the wedding professional help.

The Shoppes At The Main Street Commons - Family owned and run, giving you that personal touch other "malls" lack. The Commons offers seasonal activities, contests and promotions all year round. Some of our merchants even have coupons available online, just print and go. We look forward to seeing you soon!

Model Bride The bride's source for expert beauty advice including makeup, skin care and bridal hairstyles. Also featuring a collection of designer bridal accessories such as bridal shoes, jewelry, headpieces and more.

www.mypartyplanner.com- Find a disc jockey, videographer, or photographer in our online entertainment businesses database. We have ideas for your wedding, reception and party event.

No long lines! Go ahead! Shop till you drop!

OH! She said YES! Getting Married? Here's a fantastic place to start.


Oil Paintings: - Original Hand Painted Oil Canvas Paintings including Wall Abstract, Fantasy, Pop, Modern, Contemporary, Aboriginal, African, Animal Art and much more.

Member of Onewed.com -Wedding Planning, and Designer wedding dresses

Free Wedding Planner at OurMarriage.com

Party planning is NOT so easy! We love to help, so Don't DIY alone!


D.H. Productions DJ Entertainment is listed on Party Blast, the premier online directory for hiring wedding and party services.

Party-Planning - "PARTY PLANNING SERVICES LEHIGH VALLEY"

Professional Wedding Disc Jockey Service:
For wedding, school dances, bar mitzvah, and all specail occasions. Get the best and we can prove it! Don't take our word for it, just click our link!

Quick! Slow down, it's your special day! Have a great day!

Ring pillow for a diamond ring when you ring in the New Year!

rdirectory.net

She's beautiful! Wait till you see her wedding gown!

SearchBridal.com - A bridal web directory that offering all things about wedding website.

Top notch DJ's, Florists, Jewlers, and Wedding supplies.

Triple W Directory

Um! Is not an answer! Unless you're speechless about your engagement!

US Speaker, LLC Speaker parts at great prices. Woofers, Eminence speaker parts, JBL, EV, Beyma, RCF, B&C Fane P. audio, Shure

Viesearch

Weddings and more at dhpro.com

X off DJ from your list! Find the Perfect Wedding DJ here!

Yes! Yes! Can only mean you got it right when it comes to your wedding.

Ypeek Bethlehem Yellow Pages and More!

Z Means! Z the end of theZ list! So tweet us the best part!



D.H. Productions Makes in the First Issue Of Lehigh Valley Bride Magazine!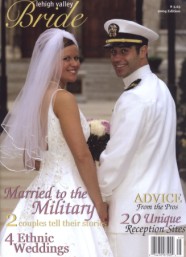 D.H. Productions
Celebration Links!
Wedding & Party Songs
* Most Requested *
D.H. Productions
Help Desk
GREAT PRICE!