DJs!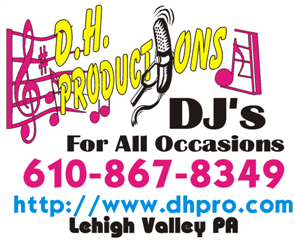 Is it party time? Is a wedding in your future and you need a professional DJ? See our DJ Wedding & Party Packages here.
Year In Review
A blast from the past or a reflection of last year either way, thank you for allowing us to entertain all of you. You are what makes us work to be the best DJs. Thank you!
Year In Review 2013
Year In Review 2014
Year In Review 2015
Year In Review 2016

Photo Booth!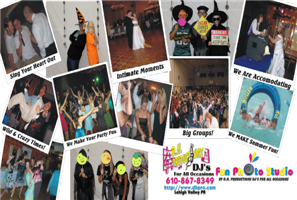 Add a D.H. Productions Fun Photo Studio Photo Booth for your next event see details here.
Dip-N-Dance ™ & Pool Parties!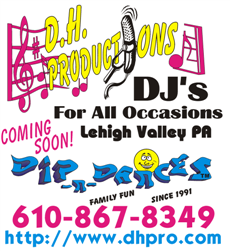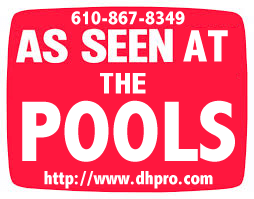 Join us at several Allentown Pools in the summer for a Dip-N-Dance ™ & Pool Party! See what pools we are at here.
Area Parades
D.H. Productions DJs are actively involved in the area's community events and we present to you our Halloween parade collage video from Allentown, Bethlehem, Coplay, Freemansburg, Northampton and Whitehall.

It was a great time and it's never too late to plan a great Halloween party.
Your DJ Social Media Hook Up!
☆ Check out our videos on Youtube
☆ Follow us on Twitter
☆ Join us on Linkedin:
Dan Wade / Heather Lynne
☆ Like us on Facebook: Facebook

D.H. Productions DJs For All Occasions
Your DJ Connection